This Is Dariro Mode - Where Printing Adds Value To Your Business!
Email :
sales@dariromode.com
Call Us :

(263) 4 253452/3 | 0772 352 791 | 0772 221 035
Dariro Mode is dedicated to honesty, delivering high quality designs, print and signage on time. We aim to innovate and see change as an opportunity for growth and complacency as a threat. We encourage everyone in the company to embrace change. Our mission is:

To inspire sustained growth and development in all our stake holders.
To ensure for our clients that the exact intended message reaches the intended reader every time.
To minimize delivery period from placement of order to its delivery for every job done.
To ensure minimal quality loss through attention to detail from design through printing to finishing.
To ensure value for every dollar spent by clients.
To provide honest, expert advice and quick, friendly customer service.

We see ourselves being the first choice, one stop supplier of print communications in the region.

Growth
Total Quality
Cognizance Of Customer Needs
Professionalism
Integrity

At Dariro Mode, what do we have, what do we offer?

We offer you the creative art of planning and projecting ideas and experiences, with colour, pictures and textual content. The work can happen at any scale, from the design of a business card to a national postal signage system, or from a company's logo to a physical content of an international magazine. It can also be for any purpose, whether commercial, educational or cultural.

Dariro Mode boasts of highly skilled, professional and experienced designers who can give you a friendly one-on-one customer service at a speed that is compared to none. We guarantee high quality artwork that are meant to be experienced over time, but aren't confined to the making of objects. While all the artefacts of a commercial or institutional brand such as business card, flier, logo, catalogue, indoor or outdoor signage in a public or private building is a work of design, they're all part of a larger system within the building. The design of the system—the relationships between all of those parts—is where the designer brings value. Similarly, how all these are experienced together and over time is the designer's work. No part of it has been created without considering the others, or without thinking through how a target customer will encounter and then develop a relationship with that brand.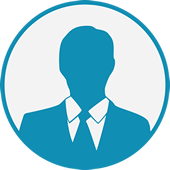 Desiree Leith
We have been very impressed by Dariro's ability to literally read our minds and deliver a corporate identity that perfectly symbolizes our vision and conveys the stylish, elegant and modern image we needed to sustain the international development of our company.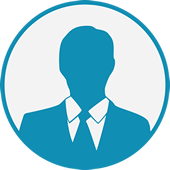 Sakhile Khumalo
We were looking for a logo with a touch of modernism. Dariro grasped our needs and produced a stunning design. When feedback was needed, new versions of the logo or any modifications were made very quickly. We really appreciated your flexibility and efficiency. It's great to work with an organisation so open-minded and responsive. Thank you!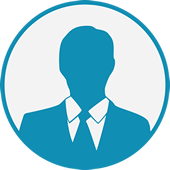 George Munengwa
We had been looking for a printing and advertising company for several months, but the few ones I got in touch with never seemed able to meet our taste. Finally, when I discovered Dariro Mode through a Google search, it appeared likely that this company would be the partner we had been looking for — which became obvious as soon as we started working together. After reviewing our requirements, Dariro Mode sent us a few proposals and, taking great care, created numerous modifications. Most importantly, each modification introduced that special detail that makes all the difference. Needless to say, we are extremely satisfied with the results. Thanks David!